Preparing for February 14, 2019: A Letter from Your School Counselors
Preparing for February 14, 2019: A Letter from Your School Counselors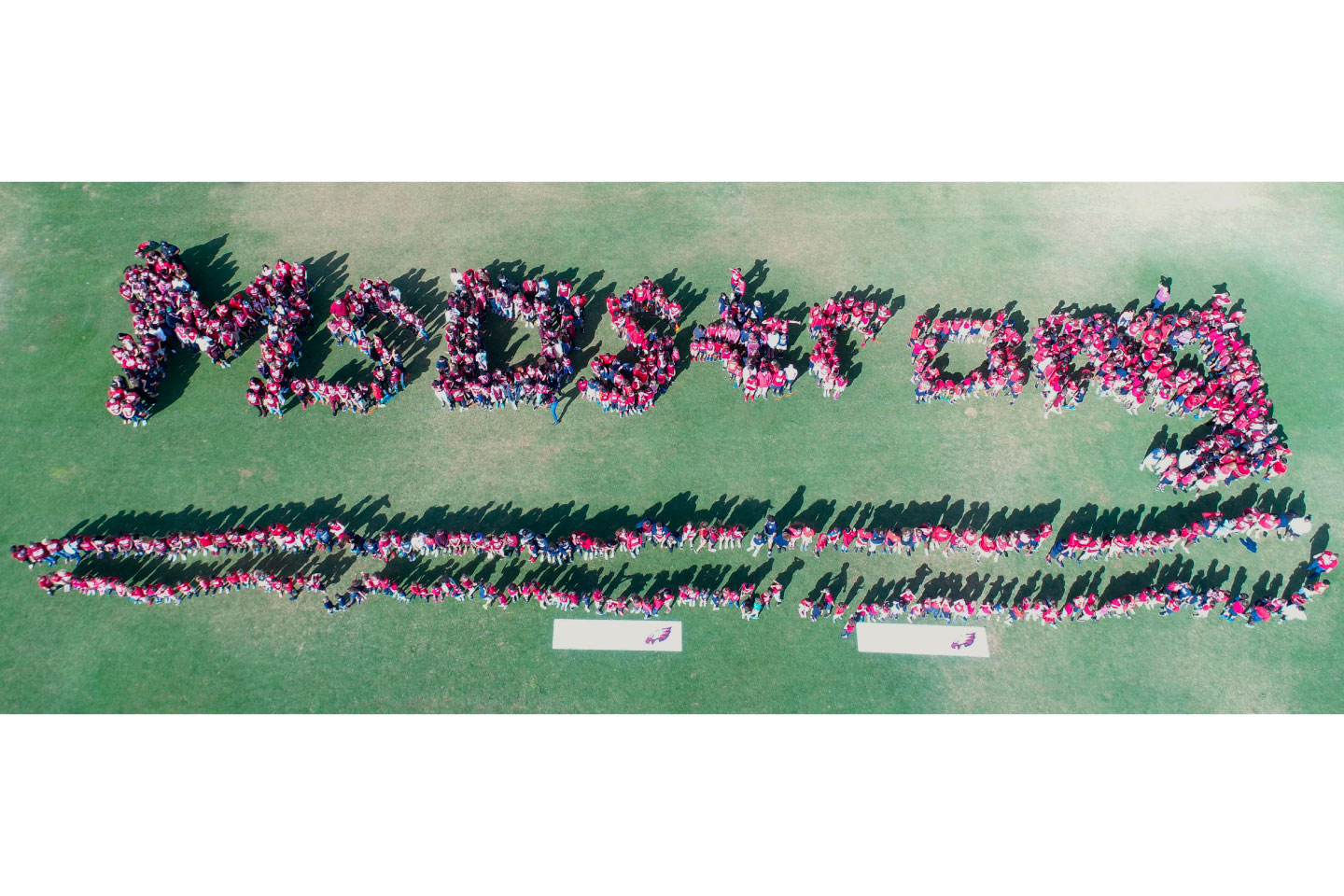 ---
by K-12 SCHOOL COUNSELING PROGRAM | Monday, Feb 11, 2019
Introduction
As we approach the one-year anniversary of the Marjory Stoneman Douglas (MSD) tragedy that profoundly impacted Parkland, Broward and Palm Beach County counties, and our state and nation at large, we wanted to provide families and teachers with community support resources. Furthermore, to discuss the signs of distress and how to seek the appropriate support for individuals in need. We also want to remind our A.D. Henderson & FAU High School families that your school counseling team is here to support you, not just on February 14th, but every day!
On Thursday, February 14, 2019, our school community will promote a peaceful day of remembrance and thus will be limiting activity on our school campus. The K-12 school counseling team will be available for any students or teachers who may require extra support on this day. 
Community Resources
Many community resources are available if you have been affected and are experiencing depression, anxiety, anger, grief, or are having difficulty communicating, focusing or feeling stressed. If you recognize you are experiencing distress, please know that free help is available. The Children's Services Council of Broward County highlights the following resources for community members: 
FAU Christine E. Lynn College of Nursing Public Event
On Wednesday, February 27, 2019, at 6 pm in the Christine E. Lynn College of Nursing Auditorium (Bldg. 84 Florida Atlantic University) will be hosting a free and open to the public event, From Tragedy to Transformation: Reflections & Lessons Learned One Year After the MSD Tragedy. Guest Speakers will in Max Schachter, Father of MSD Victim Alex Schachter (Founder & CEO - Safe Schools for Alex), Lea Serrano – MSD Survivor and Dana Serrano – MSD Parent.
For more information, email NursesAdvocatingPeace2019@gmail.com
Common Signs of Distress
It is important for all of us to be mindful of signs that an individual may be in distress, and equally as important to know how to respond. Here are some common signs to consider according to Substance Abuse and Mental Health Services Administration (2019): 
Eating or sleeping too much or too little
Pulling away from people and things
Having low or no energy
Having unexplained aches and pains, such as constant stomach aches or headaches
Feeling helpless or hopeless
Excessive smoking, drinking or using drugs, including prescription medications
Worrying a lot of the time; feeling guilty but not sure why
Thinking of hurting or killing yourself or someone else
Having difficulty adjusting to home or work life
Frequently Observed in Children ages 6 to 11:
Withdrawing from playgroups and friends
Competing more for the attention of parents and teachers
Being unwilling to leave home
Being less interested in schoolwork
Becoming aggressive
Having added conflict with peers or parents
Having difficulty concentrating
Frequently Observed in Teens ages 12 to 18:

Physical Complaints (Somatic Symptoms)
Loss of interest in school and other responsibilities
Become withdrawn
Resist authority
Become disruptive or aggressive at home or in the classroom
Experiment with high-risk behaviors such as underage drinking or prescription drug misuse and abuse 
Responding to Individuals in Distress
Florida Atlantic University Division of Student Affairs (2015) recommends strategies for responding to students or individuals in distress. Here are steps to consider when responding and connecting to the appropriate support:
Remain calm and in control
Listen carefully, empathetically and acknowledge the distress
Identify the problem and clarify
Praise the student/individual for confiding in you
Offer your assistance
Inform student/individual about school and community resources
Be respectful but firm
Be direct and repeat yourself if needed
Convey support and understanding
Ask for permission to contact family member or friend
Always contact Police in the event of a dangerous or life-threatening situation.
Who do I Contact in case of an emergency or if someone is in crisis?

In the case of emergency, do not leave the person alone and call 911 right away. If a friend or loved one talks or behaves in a way that makes you believe he or she might be in crisis, dial 211 a confidential, cost-free, 24/7 crisis response service. Remember, don't try to handle the situation alone, get help from a trained professional as quickly as possible.

Questions / Concerns

If you have any individual questions or concerns, we encourage you to reach out to the appropriate school counselor on our team! We also want to remind you of our counseling referral forms, should you'd like to request individual counseling for your student:
References
Children's Services Council of Broward County (2019). Parkland strong: Trauma support and resources. Retrieved from:
https://cscbroward.org/resource/parkland-strong-trauma-support-resources

Florida Atlantic University Division of Student Affairs (2015). Students in distress guide. Retrieved from:
https://www.fau.edu/counseling/Students_in_Distress_Guide.pdf

Substance Abuse and Mental Health Services Administration (2019). Warning signs and risk factors for emotional distress. Retrieved from:
https://www.samhsa.gov/find-help/disaster-distress-helpline/warning-signs-risk-factors